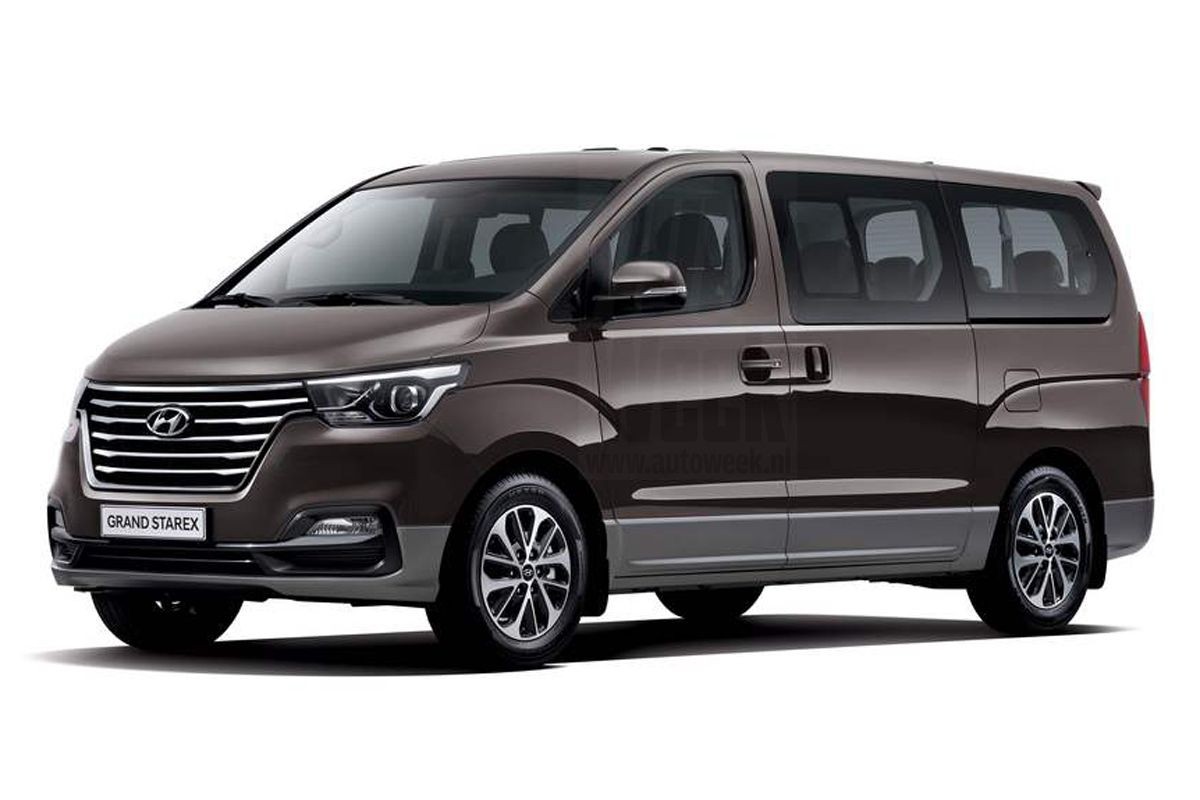 In the past few days, a group of pictures has been published under the name Hyundai H1 2019 new generation, but so far Hyundai has not announced the authenticity of these images officially can predict that the pictures are correct The car needs to be updated and developed in the external shape and internal capabilities for several years, So Hyundai had to unveil a new generation.
The Hyundai H1 family car is distinctive in the Arabian Gulf region and is used extensively in travel especially for families. Therefore, the demand is great and there is no real competitor to it yet, but it seems that Hyundai has begun to abandon its identity in the front and Development in a significant way.
What's New in Hyundai H1 2019?
The new Hyundai H1 2019 has a different front end. The grille has a larger design with some wide bars and the headlights are rectangular to the ends of the car. Connected at the same time to the front network.
The front bumper has also been completely modified. The shape of the ventilation hole has changed at the bottom of the bumper and new fog lights have been added with a rectangular design. In the lateral side of the car there is not much detail where the side door is the same as the handle design. Which has become more elegant with two LEDs.
The interior of Hyundai H1 2019 has become more professional as the front panel has changed and it has some touches from the superior accents and the distinctive leather and the center console has become large in size and the screen came with a prominent design and also changed the shape of the dancers.
Specifications of the Hyundai H1 2019 engine:
The manufacturer has yet to announce the engine specifications for the new H1 2019 model, but is expected to come with the same specifications as the traditional 2.4 liter engine with 4 cylinder to give 173 horsepower at 6000 rpm with the 6-speed automatic transmission.
Hyundai H1 2019 price:
The previous model of the Hyundai H1 2017 was priced at 85,000 riyals and the new Hyundai H1 2019 model is expected to start at 100,000 riyals thanks to updates in the design.
About Hyundai H1 History:
The Hyundai One was first announced in 1997 and is named in some markets as the Hyundai H200, since it has appeared in the market and is available in two versions. One of the four doors that reach us is the two-door mini-bus. The first of the car until 2007 and this means that the generation lasted for 10 years until the company decides to change it and it seems that it also waited 11 years to get the new generation of them, so the model Hyundai H1 2019 is the beginning of the third generation of them.